ACE Adoption - Home page
ACE needs more adoptive families who can offer caring and stable homes for groups of brothers and sisters of varying ages.
We currently are looking for adoptive families for sibling groups of two, three and four children – both boys and girls. These are our priority children because they often wait longer for an adoptive family to be found for them.
Find out more about sibling adoption
---
You can also check out the latest 2023 National Adoption Week launch video which shines a light on the positive impact adoption has upon adopted people's lives.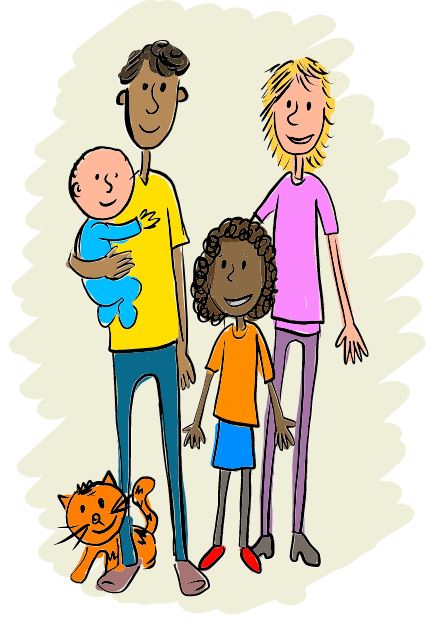 Launched on 1 February 2018, ACE has been a regional adoption agency for the local authority areas of Coventry, Herefordshire, Solihull, Warwickshire, and Worcestershire for more than 5 years. Our central purpose is finding the right families for children needing permanent homes through adoption and our overarching aim is to provide a relationship-focussed service for children, adoptive families and others affected by adoption. We achieve this by offering lifelong support, based on up-to-date practices and interventions, supported by modern technology
We aim to recognise and value people's differences and to provide services that are welcoming and respectful. ACE welcomes enquiries about any aspect of adoption from all sections of the community.
An established service, ACE has successfully found homes for many children who need families. ACE approves on average 80 adoptive families a year and successfully places in the region of 100-120 children for adoption annually - some will be brothers and sisters who need to stay together.
---
ACE is keen to recruit more families so that children do not have to wait for a family and the best possible 'family match' can be found.
We believe that there are many advantages to adopting through a regional adoption agency such as ACE. These are:
First-hand information about the children who need families gained through our close working relationships with 5 local authority Children's Services
We are an established and experienced adoption service with a strong reputation – we have many adoptive parents who return to us to adopt again. Many of our applicants come to us through word-of-mouth.
We are committed to fostering for adoption, an arrangement whereby children may be living with their adoptive parents on a fostering basis in the first instance. This means that children can often live with their prospective adoptive parents from a very young age without having to move between families
ACE is the only DDP certified adoption service in the world! This means that we embrace the principles and practices of Dyadic Developmental Psychotherapy (DDP).
Together we build strong families by promoting adoption as a positive outcome for children who cannot remain in their birth families.
We hope you find the website accessible whether you are just browsing or seeking specific information.
Please email enquiries@aceadoption.com if you require further assistance or advice or ring 0300 369 0556.
---
---
Adoption Central England (ACE) is the regional adoption agency for: